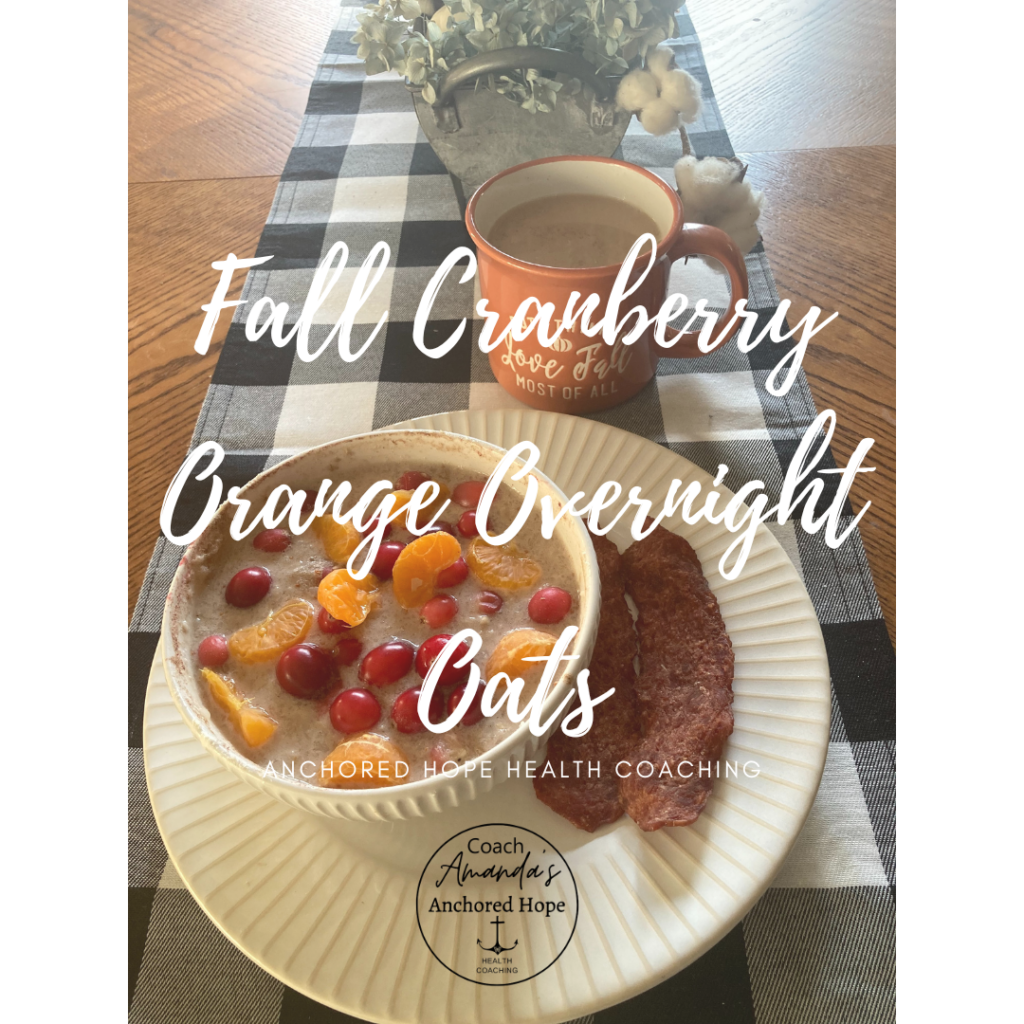 ½ cup gluten-free, tested glyphosate-free old-fashioned oats (I use these sprouted oats)
pinch of salt
2-4 doonks THM Pure Stevia Extract Powder to taste (or use conversion chart and your tastebuds to use other on-plan low-glycemic sweetener)
cinnamon to taste
dash of vanilla
1 1/2 cup unsweetened almond milk
1/2 cup cranberries
a few slices of orange, or a whole clementine or mandarin
1 scoop of collagen
optional psyllium husk flakes
optional green banana powder
Add all but the orange, collagen, psyllium, and banana power to an oversized bowl with a lid and mix. Add almond milk and mix. Soak oat mixture overnight in refrigerator. When ready to serve, put soaked oat mixture in pan and heat on medium high heat. Allow oats and cranberries to to bubble and then turn down to simmer until the thickness you desire (keeping in mind collagen will be added which will thicken it; optional fibers will also thicken it). Remove from heat. Mix in collagen and optional psyllium and banana powder if desired. orange slices and top with a few as well.

You could also microwave these by following same instructions but instead of cooking on stove, pop it in the microwave for 3-4 minutes keeping in mind that it will bubble up as it boils so use a tall microwaveable bowl so it won't overflow. Microwave times will vary.
Enjoy!
Coach Amanda