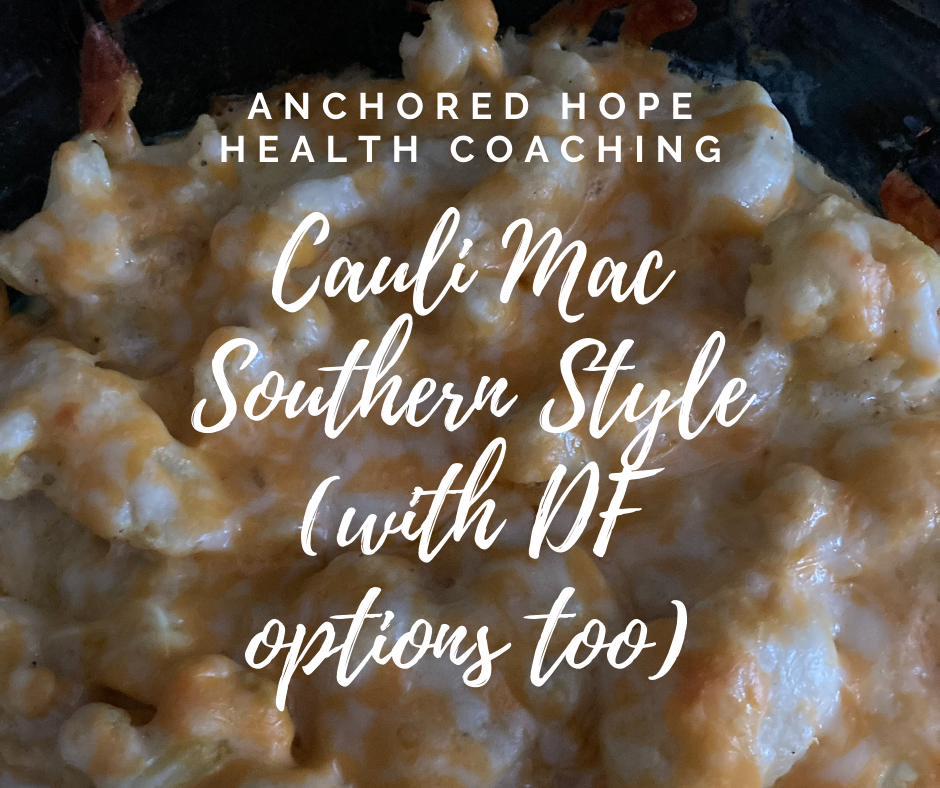 My sweet grandmama always made the BEST macaroni and cheese. It was one of my favorite dishes, especially during the holidays. I miss her macaroni, but I miss her more. I still have the memories of her, and even though traditional southern macaroni and cheese still reminds me of her, my body can no longer tolerate it. Gluten and dairy are off the table when it comes to exposing myself to allergens and when it comes to my health and weight loss journey.

I'll stick to my fond and loving memories of her and honor her by tweaking her recipe so THMs can still enjoy it! She wouldn't want me to jeopardize my health.
I'm sharing the full dairy and the dairy-free version with you. I hope you enjoy it as much as we do!

Traditional Southern Mac & Cheese with THM Tweaks and Optional Dairy-Free Substitutions
(4-6 servings)

24 oz cauliflower (keeps it a THM S) or substitute on-plan lentil or chickpea pasta for a THM Crossover)
1 tbsp T. Butter or coconut oil
2 large eggs, beaten
1/2 c. nut milk
8 oz. extra sharp cheese (or dairy-free cheese) 1/2 for top
2 tsp mineral salt
1 tsp mustard
Pinch nutmeg
Pinch pepper
Cook cauliflower. Lightly pulse in a food processor just a few times or chop to get pieces the size of macaroni. Reserve 1/2 of cheese for top. Mix other half of cheese and all other ingredients with cauliflower and spread into a baking dish. Top with cheese.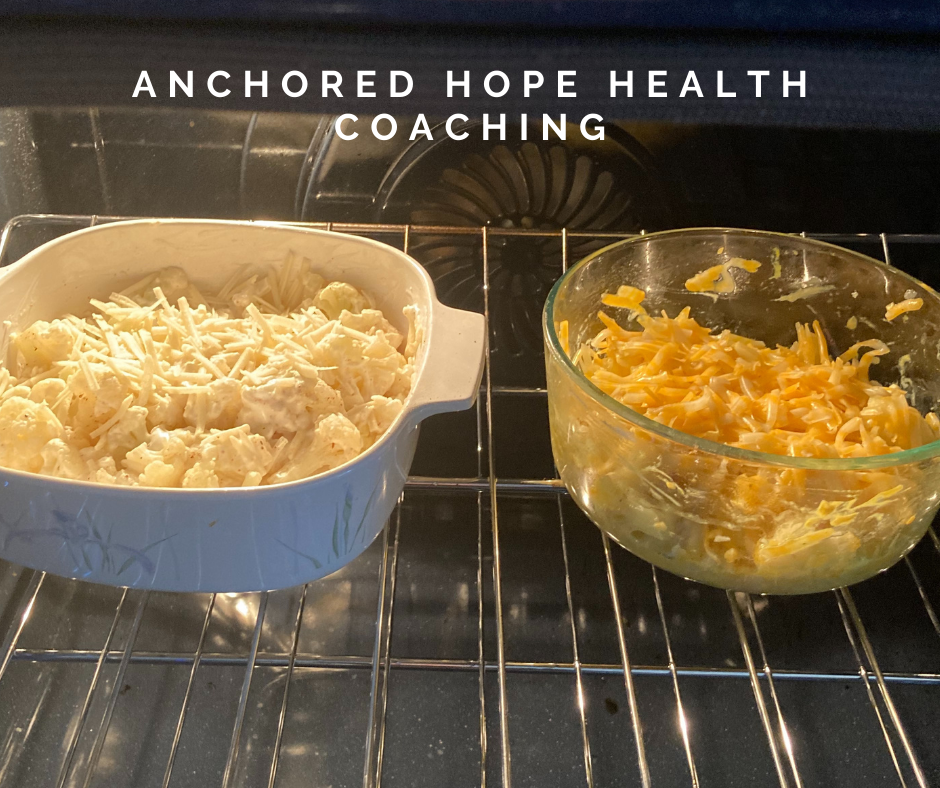 Bake at 350 for approximately 25 min or until golden brown and eggs are cooked.
To lighten this heavy S meal, decease cheese by half. Always eat leafy greens and non-starchies on the side to boost metabolism.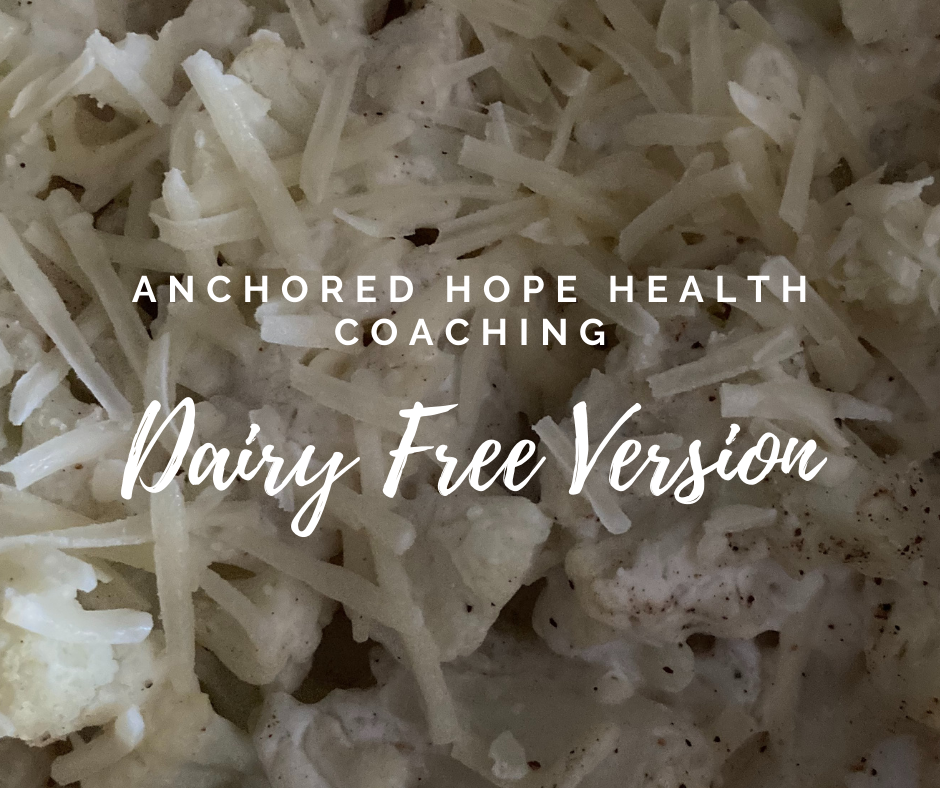 Enjoy!