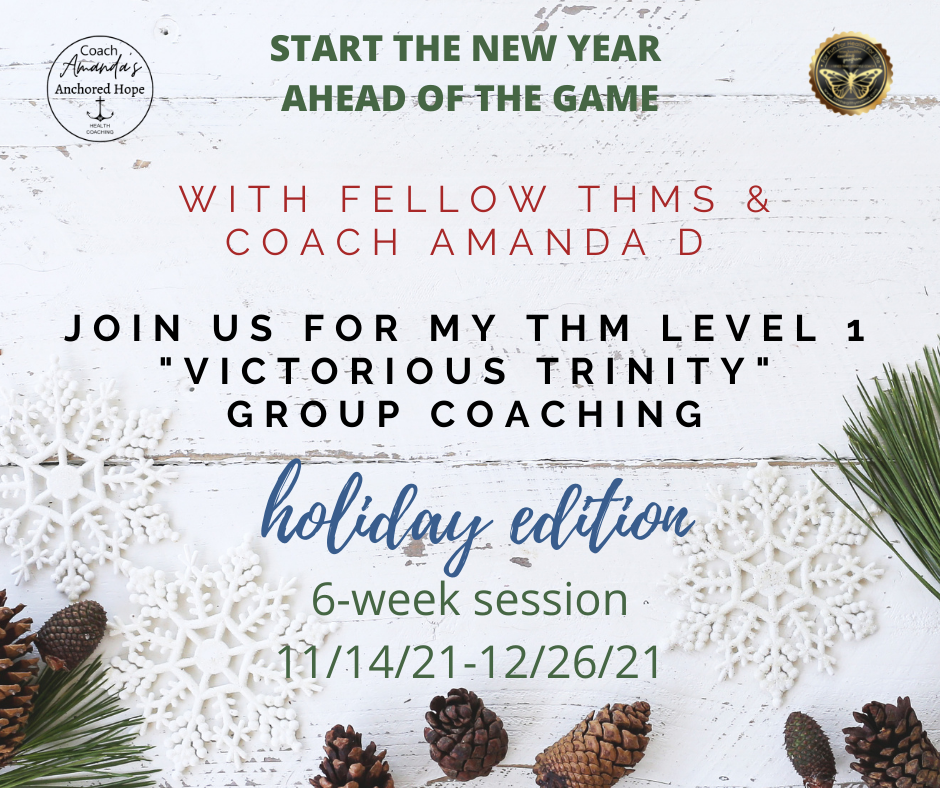 Hi, THMs! Are you tired of working hard to make progress on your journey only to have the temptation, pull, and stress of the holidays undo all of your hard work?

Are you tired of starting the new year heavier than the year before?It's time to stop making new years resolutions you don't keep and start empowering yourself before the new year begins.

Register by 11/11/21!

🎉Join us for my Level 1 6-week THM group coaching session that can be self-paced if you're busy this season and includes:

THM Plan coaching
renewing the mindset
dumping self-sabotage and lies and emotions that makes us eat off-plan
BUT this time of year I'm adding a HOLIDAY TWIST. We are going to have a blast spending the holidays together and cheering for each other!

🎄We will be learning and/or focusing on the THM plan while we navigate the holiday season.
❤We will renew our minds about the hold food has over us, and overcome self-sabotage and the lies we believe about ourselves and the ways others see us.
🎄We'll be sharing holiday recipes, cooking videos, holiday bucket list and activities, tips, daily accountability, encouragement, motivation, inspiration, weekly menus including meals for Thanksgiving, Christmas, & New Year's Day, challenges, and prizes.
💡We will have bi-weekly LIVE 30-minute scheduled group coaching sessions and FB Live Q&A sessions which will be recorded live so you can watch at your convenience.

It's time to dump the resolutions, and live a lifestyle of food freedom anchored in hope! Join us today!

Registration ends 11/11/21. For more information and registration, click here: https://www.anchoredhopehealthcoaching.com/?page_id=664