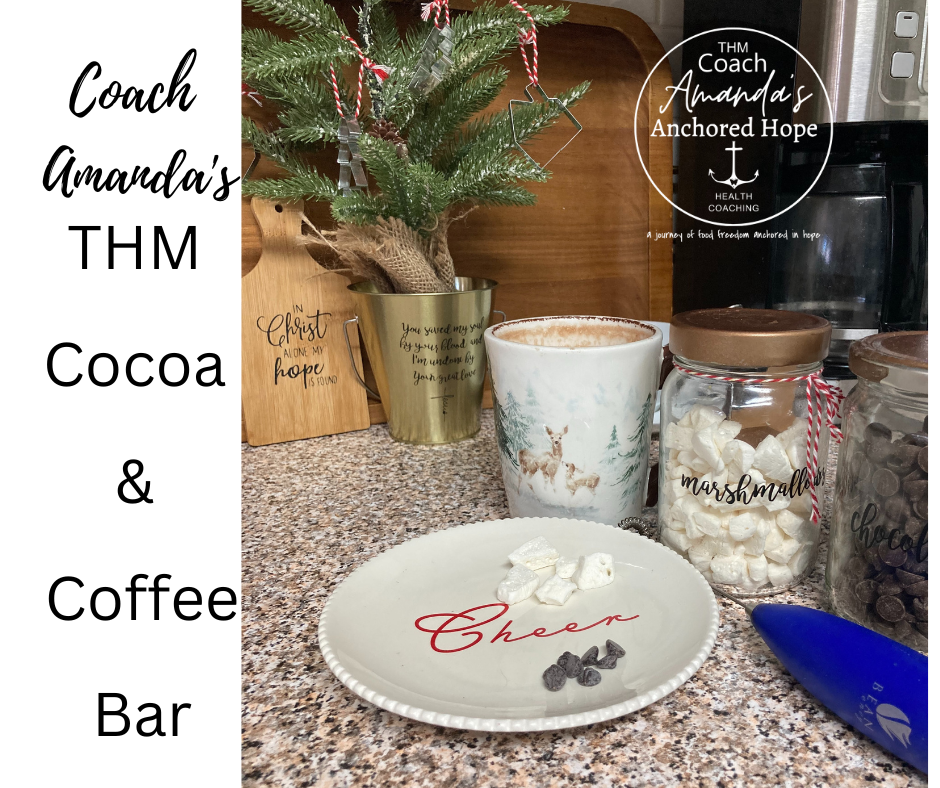 For the past several Christmas seasons, we have set up a THM hot cocoa and coffee bar in our home and we keep it up all winter long. It has been one of our favorite additions to our kitchen!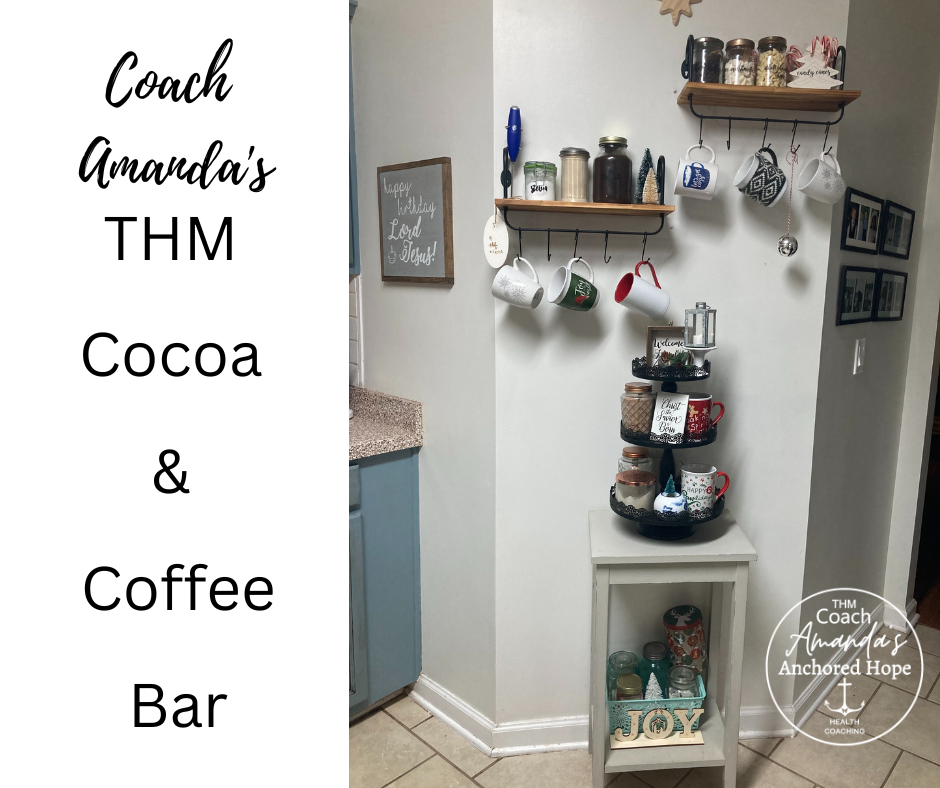 First, we shopped our home and used a table we had in another area of our home. Then I picked up a tiered tray to store supplies vertically to save space, and also for decorative purposes.
Then we purchased some shelves with mug hangers for more vertical space-saving options. In the spring we replace the cocoa items on one shelf with houseplants.

Next we gathered some Christmas mugs we have collected over the years and add a few more to our collection.
I had collected some jars from salsa and coconut oil, but I also purchased some with bronze lids, but you could choose any style of jars that fit your decor.

I made some Silhouette vinyl decals to label my jars.

Then I used my THM healing hot cocoa recipe which you can find here, and I added it to a cocoa-labeled jar.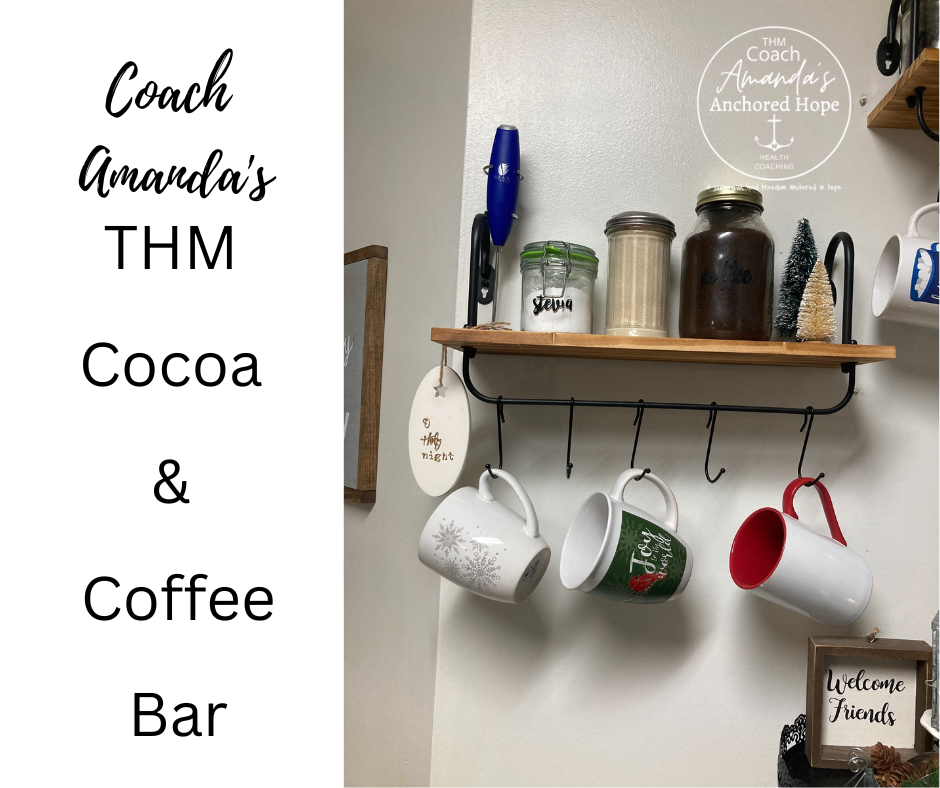 In the remaining jars, I added chocolate chips, white chocolate chips, sometimes we had butterscotch chips, peppermint chips, salted caramel, and any other mouthwatering flavor.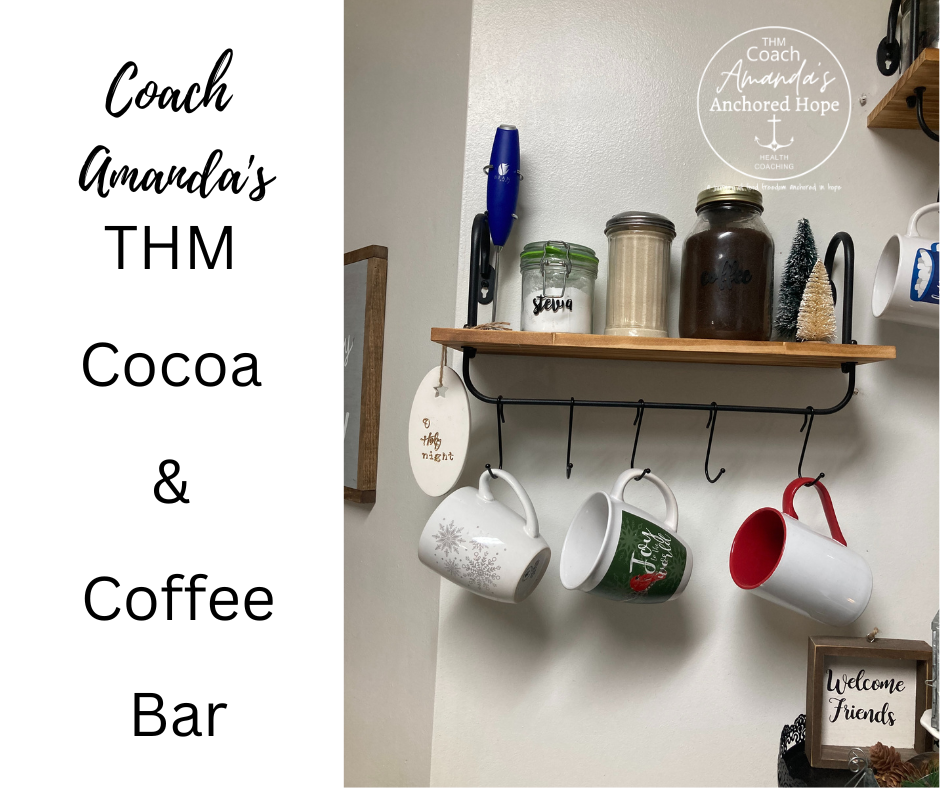 You can't have cocoa without peppermint and marshmallows so I found some on-plan versions of peppermint disks. I didn't find on-plan candy canes, but I did purchase some for my kids. These are some amazing marshmallows! They come in rather large-sized cubes, so I cut them up into smaller pieces for my jars and to save on portions.

These wooden scoops are perfect for measuring cocoa and mix-ins.
You could easily add on-plan coffee syrups as well.

The THM coffee and cocoa bar has become one of our favorite traditions and decor items for the Christmas season!