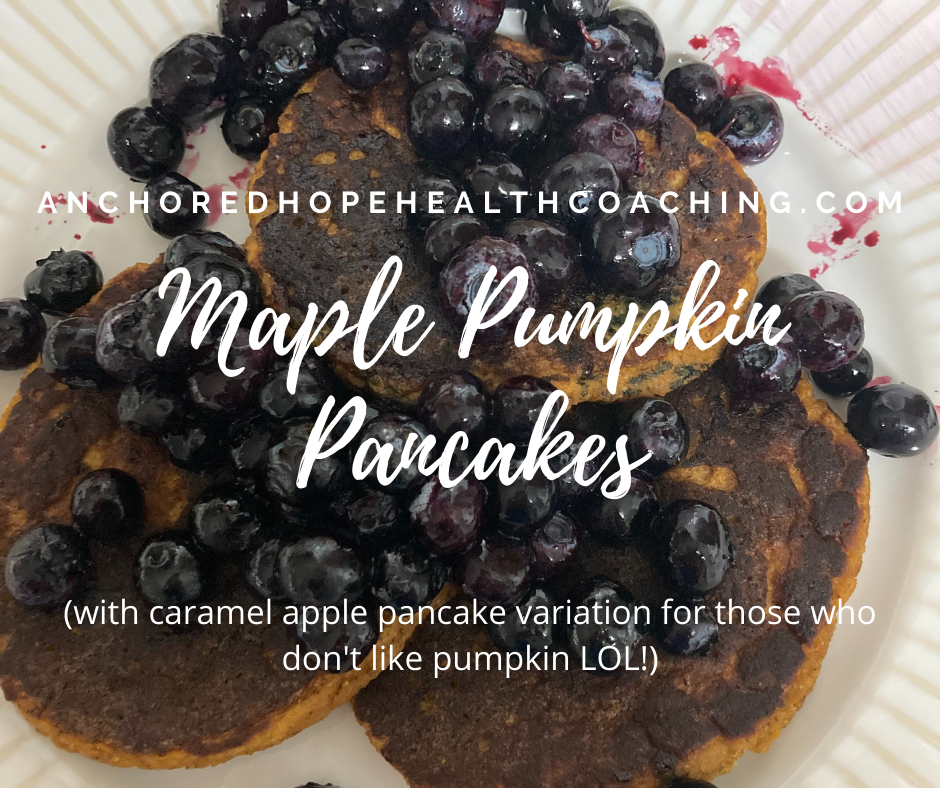 (with apple variation for those who don't like pumpkin LOL!)
(1 single serve)
4 tbsp pure pumpkin puree (or unsweetened apple sauce if you don't like pumpkin)
2 tbsp super sweet blend
1 doonk stevia
1/4 cup baking blend
2 pinches mineral salt
1/4 tsp pumpkin spice (or cinnamon or apple pie spice for apple variation)
1/4 tsp baking soda
1/4 tsp baking powder
1/4 tsp maple natural burst extract (caramel or pecan would be yummy too!)
1/4 cup liquid egg whites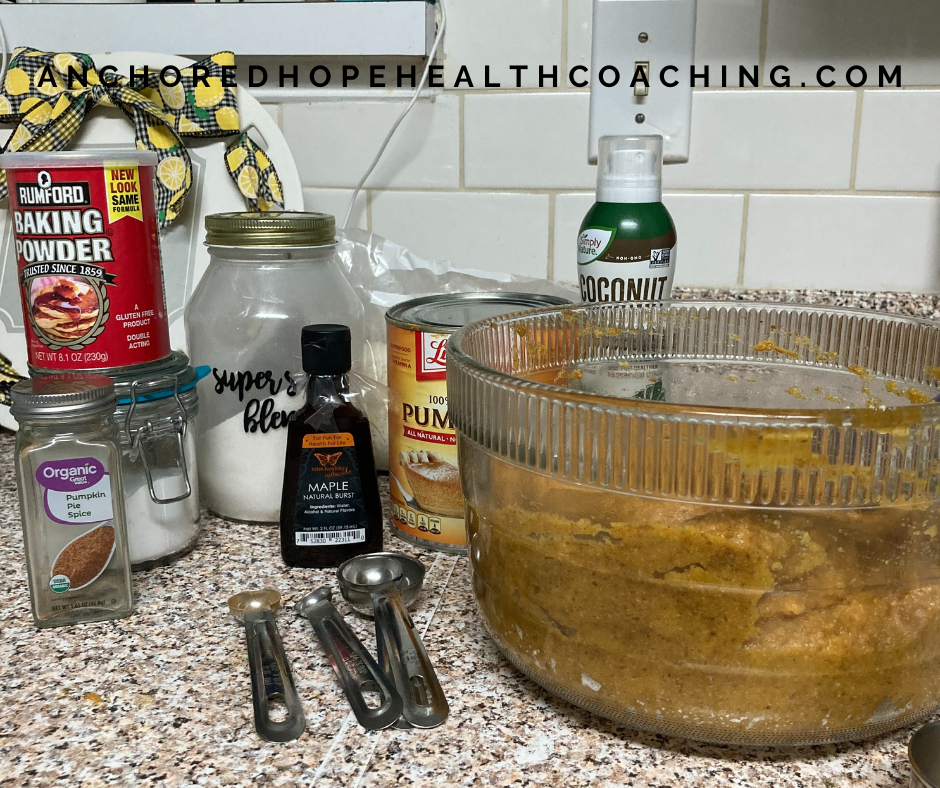 Mix all ingredients together.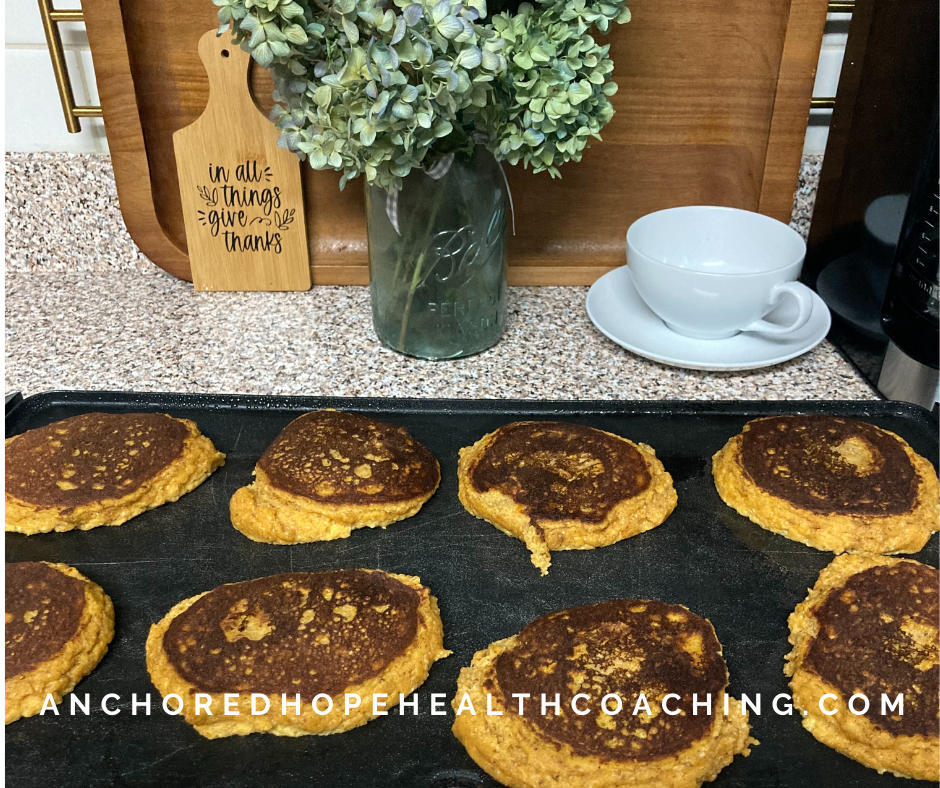 You can cook these in a waffle maker or on a griddle for pancakes. Be sure to use oil cooking spray to prevent sticking. Temperature should be around 325. Cook until edges are done and golden brown.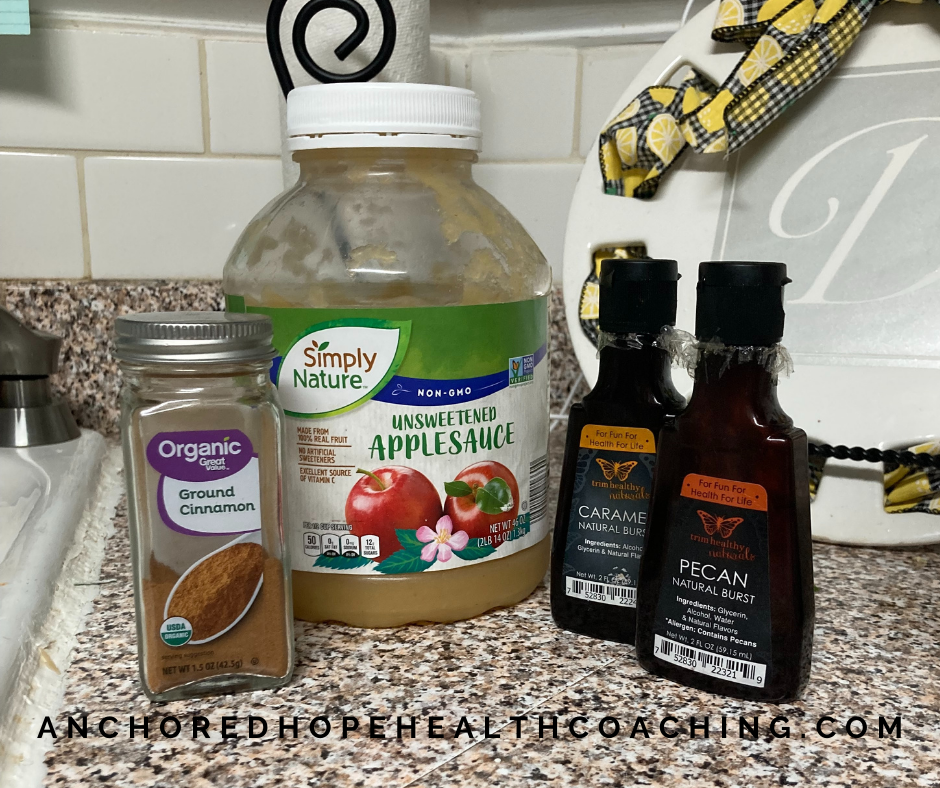 If you'd like an apple variation, you can always substitute apple sauce for pumpkin and you can substitute cinnamon or apple pie spice for pumpkin spice. You can also change up the flavors with different extracts like caramel or pecan.

This is are a FP with approximately 147 calories, only 8 carb net carbs, 4g fat, 13g protein. So you'll want to add a fruit or other E fuel on the side for an energizing meal. I usually add blueberries to the pumpkin version, and chopped apple to the apple version. I also have coffee or tea with collagen on the side for more protein and to finish off my meal to stay fuller longer.