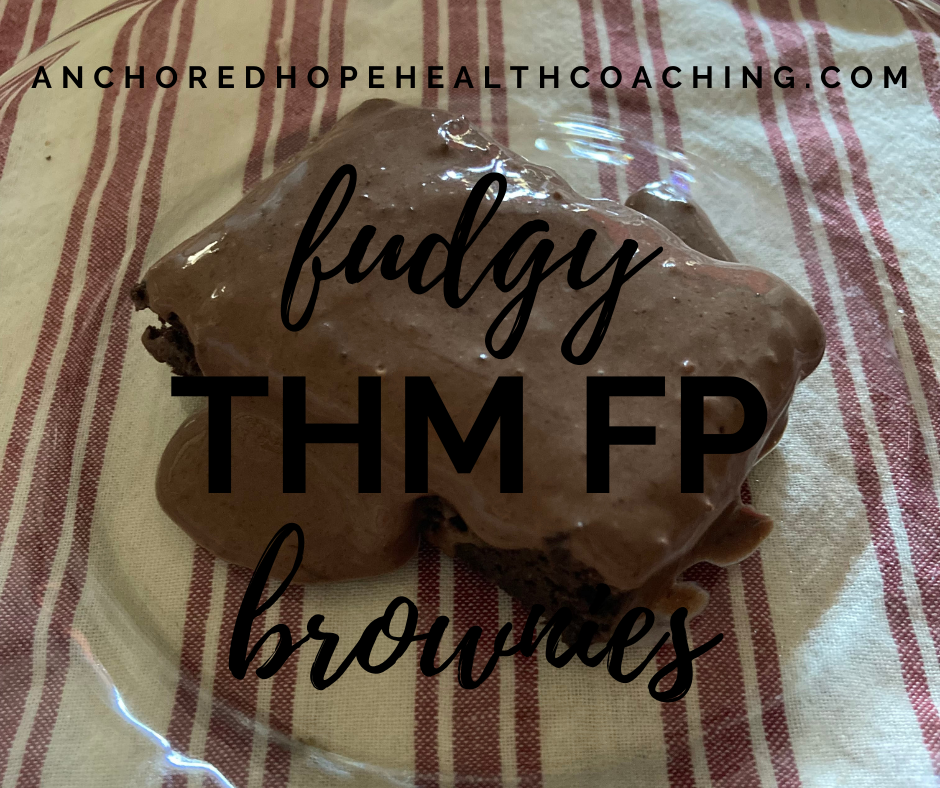 Brownie Recipe
4 tbsp THM Baking Blend
1/4 cup cacao powder
1 1/2 tsp aluminum free baking powder
1/4 teaspoon sea salt
2 tsp Super Sweet Blend (or more if you have a sweeter tooth; taste it and make it your own)
1 teaspoon vanilla
2/3 cup egg whites
2 Tablespoons water
Brownie Glaze
2 Tablespoons cacoa powder
1/4 cup almond milk (unsweetened vanilla or plain)
2 tbsp silk dairy free heavy whiping cream or regular heavy whipping cream1/2 teaspoon vanilla
Pinch of salt
1 tsp Super Sweet Blend powdered (or more; taste and make it your own)
1/4 teaspoon Gluccomannan (optional; use if needed to make glaze the consistency you like. You can also use about 1 tbsp heavy whipping cream which will thicken it a little as well and it will still keep it in FP range)
Preheat oven to 350. Mix all dry ingredients well in a small bowl, then add wet ingredients. Mix until completely incorporated. Spread into a greased or parchment-lined 8×8 inch baking dish. Bake for approximately 15 minutes.
While waiting for brownies to bake, make the glaze. Whisk all ingredients. Mix well. The glaze will be like a pudding that will seem a little loose and runny, but the glucomannan will help it thicken similar to a pudding texture but still be spreadable. Cover and chill in the refrigerator for thickening until brownies are cool. Once they are cool, top brownies with glaze.

This is an FP brownie. You could change up the flavor but keep the FP status by simply adding peppermint, caramel, or other extracts. You could also switch up the cacao powder for peanut flour in the batter and/or the glaze.

Adding nuts and/or coconut or nut butter would make this an S dessert. Adding an E fruit would, of course, make it an E. The variations and possibilities are endless!

ENJOY!