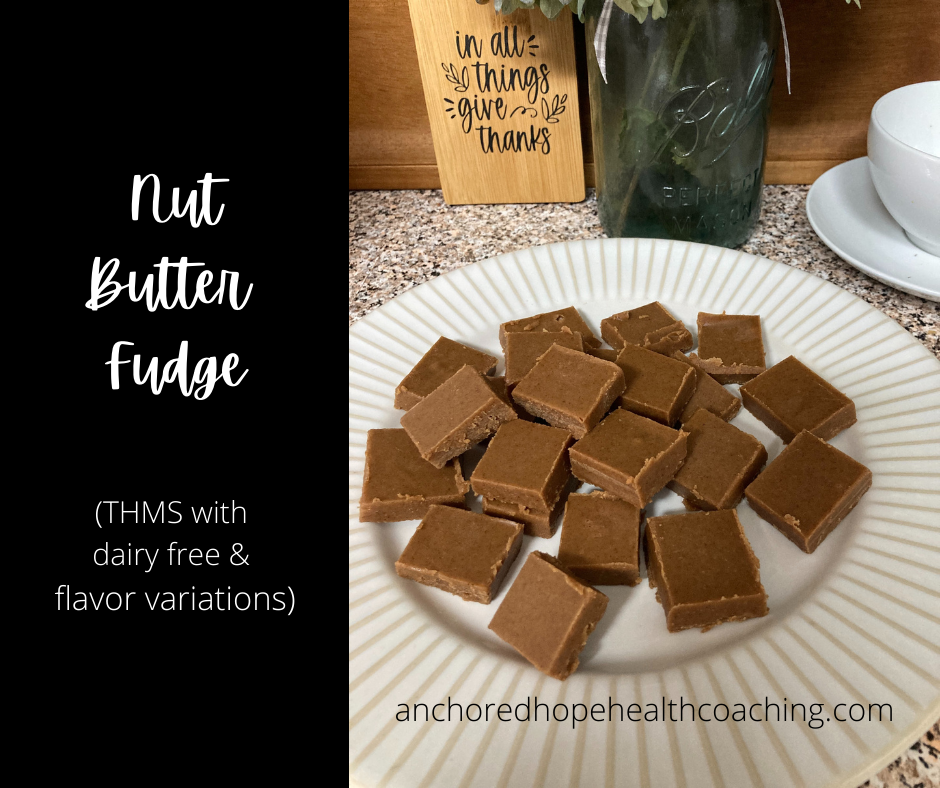 1/4 cup heavy whipping cream or silk dairy free alternative
1/4 cup butter or Melt brand dairy free butter alternative
1 tbsp & 2 tsp Super Sweet Blend
1 cup nut butter
1 tsp vanilla
1 tbsp & 2 tsp Super Sweet Blend powdered
parchment paper
cooking spray
8×8 in pan

Melt the first three ingredients in a microwave save bowl for approximately 5 minutes, whisking every 2 minutes. It should thicken and turn a golden color. Next add nut butter, vanilla, and powdered sweetener and mix well. Line pan with parchment and spray with cooking spray. Pour mixture into pan and chill in refrigerator or freezer until set. This fudge will last for several weeks in the refrigerator and can be frozen. Cut into approximately 16 squares.

For a real treat, also add approximately 1/4 cup of cacao powder to melted fudge mixture. Taste to see if it is sweet enough for your tastebuds. If not, add another tsp of sweetener. Then pour into pan and allow to set. You could also add chopped nuts.
This is one of our family favorites! ENJOY!